As we are all aware, this year has been challenging for everyone. COVID-19 was tenacious in making sure we had to change everything in our lives — from how we eat, to how we shop, to how we do business — and this transcended right into Christmas. 
But, the adage "Necessity is the mother of invention" is a well-worn proverb for a reason: It's true! When the need for something becomes imperative, we are forced to find ways of achieving it. The need to feel normal again and the need to celebrate something, has caused millions of people to decorate early — some even decorating way back in July!
Shopping for Christmas gifts has been equally challenging. Because retailers have swung back and forth from open to closed (and still are), getting out to find the perfect gift is harder than ever. Sure, we can go online and do all of our shopping. But, at the end of the day, there's no chance to find a perfectly unique gift. There's zero personalization involved, not to mention the joy for shopping for the gifts has disappeared!
That's why homemade gifts are becoming a hot commodity, especially this year. It's a perfect way to regain the uniqueness and heart-felt giving that we yearn to have this season and every season. Below is just a sampling of several unique and creative ways to give beautiful Christmas gifts that hit all the areas we're looking for: uniqueness, personalization, and fun!
Booze Ball Ornaments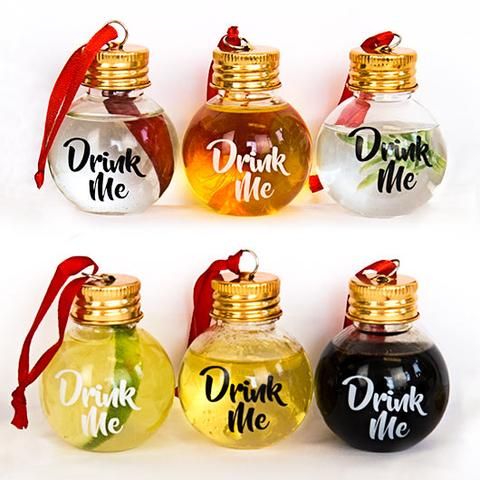 If I had things my way, I'd give this gift out year 'round! This cute little concept is a wonderful take on making a drink for a friend. But now, they can have it whenever they want. The concept is easy and goes down smooth!
Get clear, empty, plastic ornaments (they come in all shapes and sizes).
Fill with an adult beverage, or blended holiday concoction (sans juice or items that can go bad if not refrigerated).
Use a marker to decorate the outside, add a ribbon to the top. Voila!
These are easily gifted by placing in an ornamental basket, with tissue, tinsel, and other fun decorations! Here's a link to read more: https://www.wideopeneats.com/liquor-ornaments/
Gnome Christmas Trees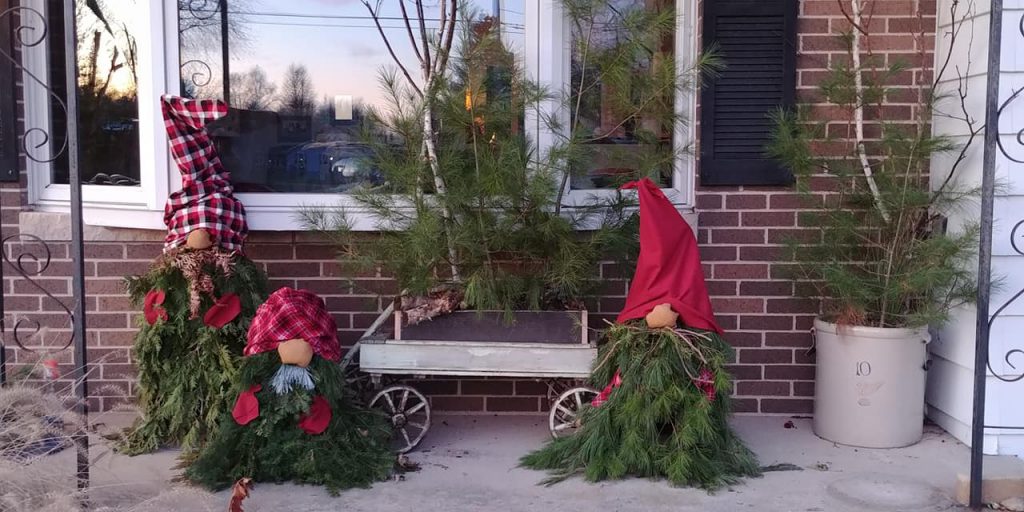 Talk about an adorable gift! This one really hits high on the cute-o-meter and is a perfect decorative piece for anyone.
1. Get a tomato cage, and evergreen branches-fill all gaps with evergreen!
2. Make a felt hat, create nose out of pantyhose, place mittens into evergreen for hands, secure onto "tree."
3. Deliver to your recipient!
The best thing about this gift is the ability for the recipient to "remake" the gnome next year, simply by adding new fresh greenery. If you'd like more details, check out this link for specifics on creating your adorable gnome Christmas tree. https://hollygrace.ca/2018/11/27/diy-evergreen-gnome/
Coffee Cup Candles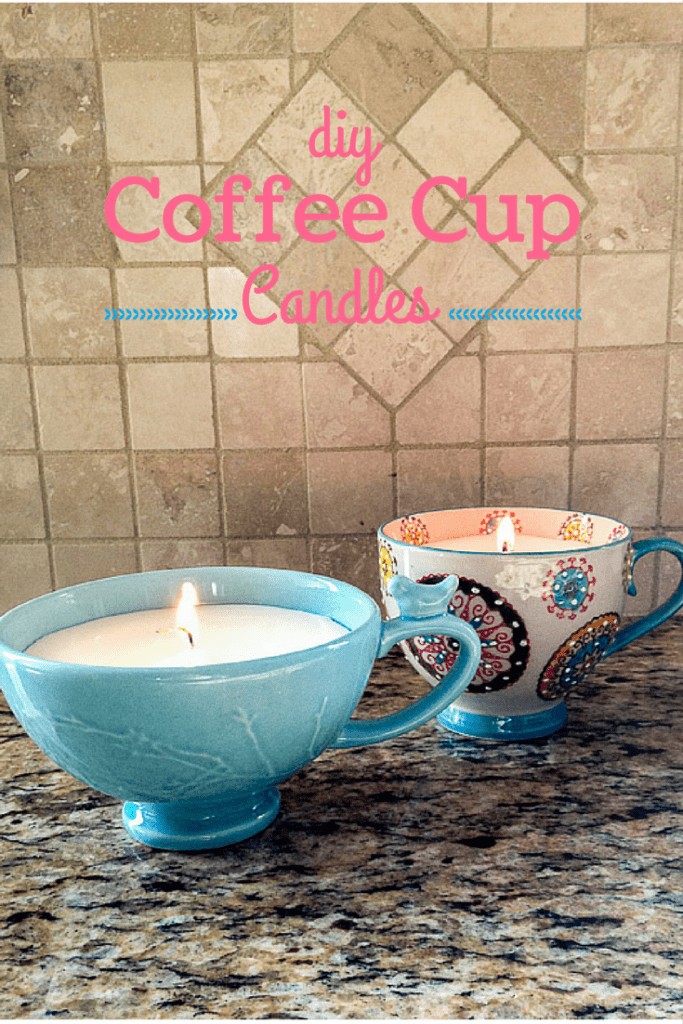 The best thing about this gift is that once you know how to make them, you can give this as a gift, for any occasion, with any kind of theme.
Find the perfect mug: This is a great way to personalize the gift. You can scour thrift shops to find all sorts of mugs if you can't find what you're looking for at regular retailers. If your recipient likes sailing, find a sailboat cup. If they love dogs, find a cute pup mug.
Buy wax flakes and wick – melt wax, place wicks, pour wax and let cool.
Of course, you can add different fragrances if you wish – sky's the limit!
Place cup candles into a festive box or basket, and you've got an incredible gift. Here's the link to more details about melting the wax and securing the wick for the perfect coffee cup candle. https://sweetcayenne.com/diy-coffee-cup-candles/
Just because this year has been tough, doesn't mean your gifts have to be lackluster and boring! I hope this sparks a little joy and creativity into your life, and I wish happiness and Christmas joy for all of you. We at All in One Limousine wish you and your family Merry Christmas and Happy Holidays!