It feels like the world has been on hold for the last year and a half. But finally, we are getting back to a more "normal" way of living as we eradicate COVID-19, get back to family and friends, and get back to work!
As we navigate these times and adjust to new work schedules, there's value in creating new ideas and new ways to make work time a little more beneficial, helpful, and just plain fresh and new.
Have you thought about adding chauffeured transportation for your next meeting? What about making chauffeured transportation an aspect of team building, or employee appreciation?
Here are four benefits of using chauffeured transportation for your next work event!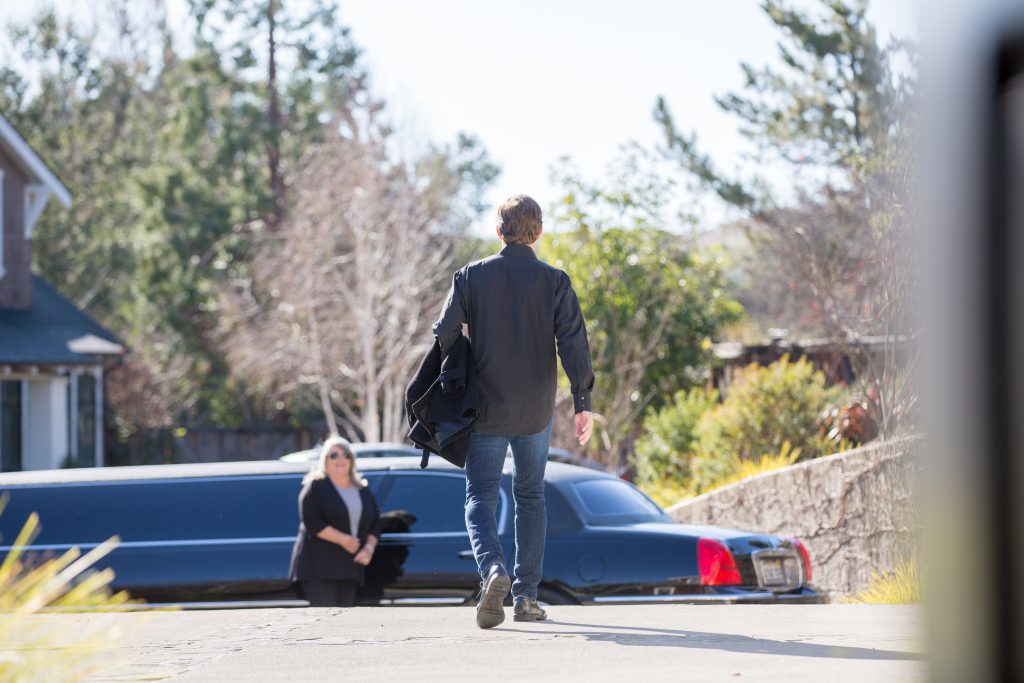 It Adds Excitement
When was the last time you were in a limousine? What about a sleek navigator SUV, or business sedan? The image of each of these exudes excitement and sophistication. When you add chauffeured transportation to an event or meeting, something slightly out of the ordinary, you create excitement, anticipation, and enjoyment. This is something all employees would love to experience as they re-enter the workforce, plan for a new long-term career, or just need a refreshing moment to get back to the work routine. All in One Limousines has a fleet of vehicles to cater to your needs. If you have excited employees, you have happy and productive employees. Mission accomplished!
It Adds Ease of Transportation
When you have to get to a meeting, or a business event requiring you to travel to a different location, having the transportation taken care of is a huge weight off of your shoulders. By choosing to have chauffeured transportation, or as a business owner, by choosing to make this available for your employees or business associate for an event or several events, you ease the pressure they already feel going to a business meeting. Chauffeured transportation is easy, simple, and it allows focus for future meetings or events instead of the driving to get there. There are zero parking hassles this way, and it acts as a door-to-door service saving valuable time! This also allows the client to work and make calls without the distraction of driving.
It Solidifies Working Relationships
If you are part of a team of employees, events and outings have the ability to truly create bonding relationships that help to solidify and unify the whole team. When a limousine shows up to pick up employees for a work event, or if a chauffeured sedan arrives to take a few business partners to the next meeting, it shows a sense of camaraderie and solidifies working relationships even further. The time together in the limo from the very start is incredibly valuable. Traveling with a team all together in the beginning to start the team-building action, while en route to the destination, is a phenomenal way to solidify, unite, and build employees' relationships with each other and their work.
It Creates a Sense of Appreciation
If someone scheduled you to be picked up by a sleek limousine, and take you away to your next meeting, wouldn't this make you feel important? This is exactly what planning a chauffeured event does for you, your employees, or people you want to show appreciation for. This sense of appreciation is tangible when they see the ride and know the ride is for them. It also improves morale when they know that time was taken to coordinate this impressive chauffeured vehicle.
While we're all still in various stages of getting back to work or getting our businesses up and running like before, All in One Limousine is here for all of your corporate needs, including airport service. From limousines to SUVs, we have beautiful, luxurious vehicles to pick up clients, take business partners to meetings, or create fun outings and team appreciation for your valued company employees.
Visit our website for more information, make your reservation online, or call Cindy at (925) 513-4175 for your next chauffeured event. We look forward to making your next business outing or event one to remember!