Walnut Creek Location
We Proudly Serve the San Francisco Bay Area
All In One Limousine Services – Walnut Creek
1261 Locust St #216
Walnut Creek, CA 94596
☎ (925) 513-4175

Opening Hours
Sunday         Open 24 hours
Monday        Open 24 hours
Tuesday        Open 24 hours
Wednesday  Open 24 hours
Thursday      Open 24 hours
Friday           Open 24 hours
Saturday       Open 24 hours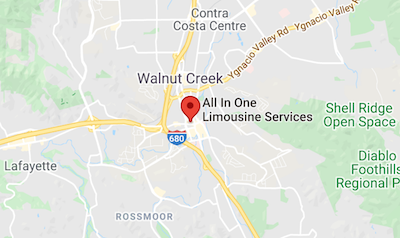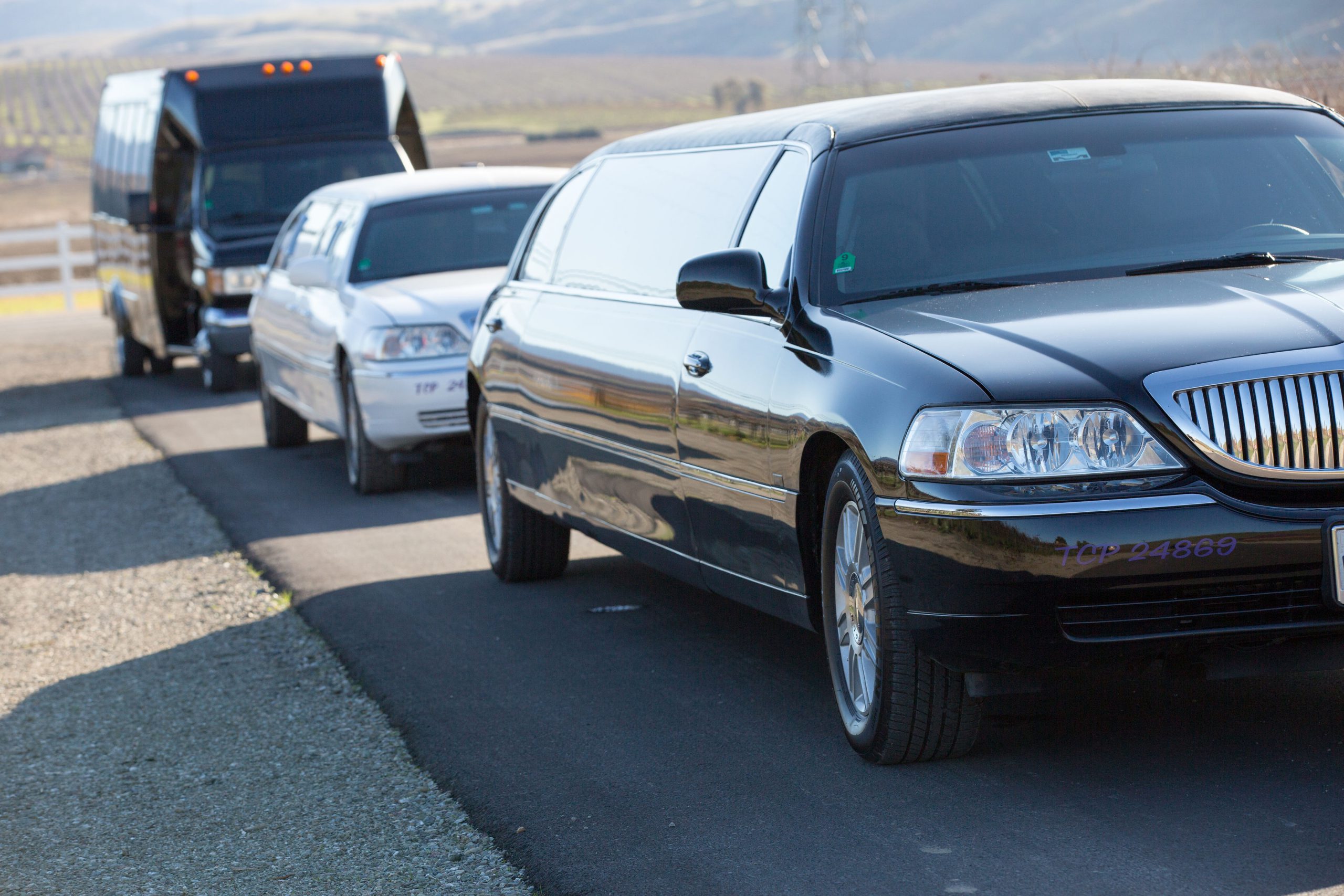 Our Cars are Available 24 Hours/Day, 7 Days/Week
Frequently Asked Questions
How long have we been in business?
Bob and Cindy started in 2008, with just 2 cars.
How do I book a Limousine?
Click on make my reservation, email, call or text Cindy at 925 513 4175.
Is a deposit required?
 On airport or pier reservations no, On any Limousine, Party bus, SUV charter yes. A deposit is required.
Which Airports do you go to?
SFO, Oakland, Sacramento, San Jose, Stockton and all private airports. Please remember we are a private Limousine company so advance reservations are required.
Do you do pier drop off and pick ups?
Yes!! We have vehicles that can fit up to 10 passenger plus luggage.
Do you work with Wedding Planners?
Yes!!!! We also have a list of vendors that we work with to help you if you need recommendations.
When does the time start and end when booking a Limousine?
Time starts at agreed Pick up time for the first stop, and last drop off fer the last stop at the end of the rental.
What are your Hours, Do you offer off Hrs?
Yes we are 24/7 for advanced scheduled pick-ups.
How do I find my driver at the airport?
Our drivers will contact you via cell when you land. We do curbside pick up outside baggage claim. We can meet inside for an additional Fee.
Do you allow smoking or vaping inside your cars?
NO all of our vehicles are smoke/vap free, there is a $200 per cigarette or vaping charge if this rule is broken.
Are car seats required?
It depends on which vehicle is being rented.
Get a Quote First
Click on "Make my Reservation" on this page, email, call or text.
You Work with Cindy to Make the Reservations
Cindy will collect all details such as date, times, address any special info . A Nonrefundable deposit will be collected except for airport runs. Once booked you will get an email confirmation to confirm the details . For airport runs she will need flight info such as airline, Flight # arrival times and airport. These do NOT require a deposit and can be booked as far in advance if needed
Choose Your Vehicle
We have cars that seat anywhere from 1 to 14 passengers. We will recommend the best car suitable for your needs and comfort.
Safety
Limousine safety is a huge part of our daily work day. To operate in California , you are required to be registered with the Public Utilities Commission (PUC). That entails a lot of things, including an annual inspection of the vehicles by CHP, ensuring your drivers are licensed accordingly, Ensuring that we carry the proper Liability Insurance and keeping accurate records. As well, under the State of California , as a transportation provider, Limousine are required to have a 45 day Inspection done by a qualified mechanic, the vehicles and our maintenance records are inspected once a year BY CHP which also requires the accurate record keeping, driver logs and following their policies and procedures.
Flat Rate Fees
Flat rates fees only apply to airport or pier pick up & drop offs. Gratuity is not included, All other rentals are packaged or by the Hr.
Cancellation Policy
Airport or pier service: No cancellation penalty as things always can change with travel.
Packages or Hourly rentals require a Nonrefundable deposit. In case of emergency we will try and work with you, this is case by case situations. Proms balance is due 21 days in advance of reservation, Limo/Bus cancellations made 14 days prior to rental date Full balance is due. Please remember once you place the deposit that car is NOT available for anyone else to rent.