Would you believe that Limousines are one of the oldest forms of transportation? The modern engine-powered limousine originated in France, in 1902, but the history of limousines are dated back to the 1700s, where horses pulled golden limousines like carriages.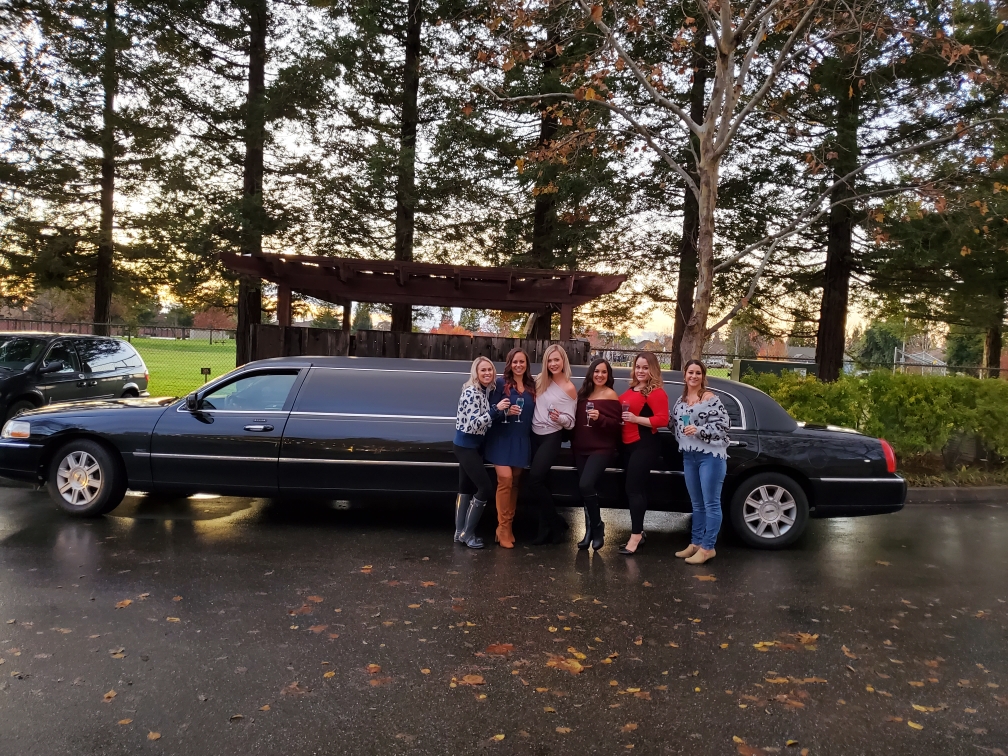 Limousines have become timelessly famous for their safety, style, convenience, and ease of transportation. Limousines are the most versatile form of vehicle transportation, whether you're heading to the airport, going to Napa for a wine tour, celebrating a special event with a night out, or renting one for your wedding day. A limousine is always a fun and luxurious way to enhance any occasion.
Most people think of the typical stretch limo when they hear the term limousine, but on the contrary, any chauffeured vehicle service is technically considered a limousine. It can be any variety of vehicles, from an executive sedan, a large SUV, a sprinter van, a stretch Limousine, or a luxury coach vehicle.
Let's go over everything you need to know about limousines, so that the next time you have a special occasion, you'll know exactly what type of vehicle and service will be best for you.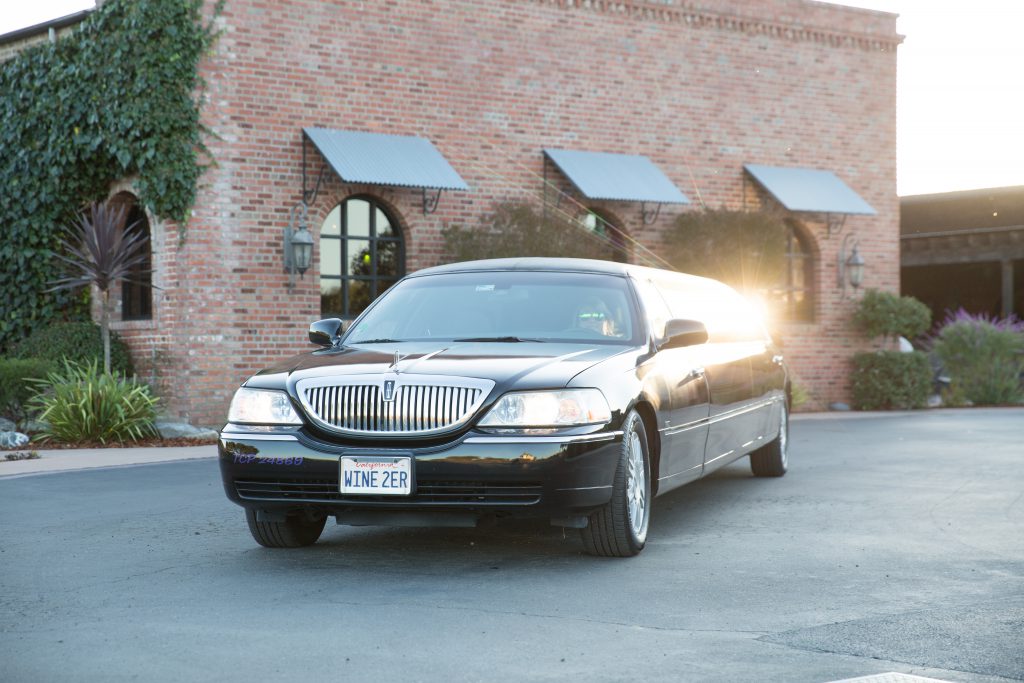 How much does it cost to rent a limo?
The cost of a Limousine rental varies on the company you book with and the services you require. The average prices are listed below.
$75 to $150 per hour depending on vehicle
$425 to $950 per wine tour
$350 to $800 for weddings
$795 to $1600 for proms
When booking a limo, your price is defined by a few variables. The vehicle that you choose, package options, and the length of time that you need the vehicle service. Depending on the state you are in, prices can vary.
Here is a look at the different vehicle types most transportation services offer and how the prices vary.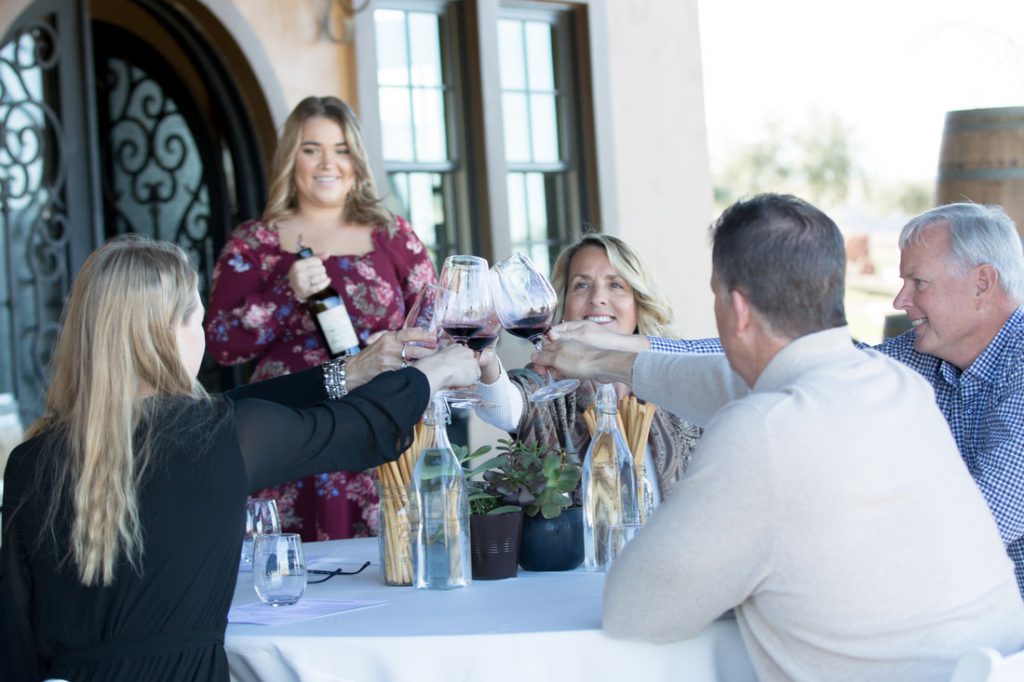 Vehicle Types
It's great to have options when it comes to booking a professional transportation service. Finding a vehicle that best suits your needs allows for a smoother and more enjoyable transportation experience. Having various vehicles to choose from also allows folks with a range of budgets to acquire professional transportation. Here is a comprehensive list of the standard prices and types of vehicles you can choose from when booking a chauffeur.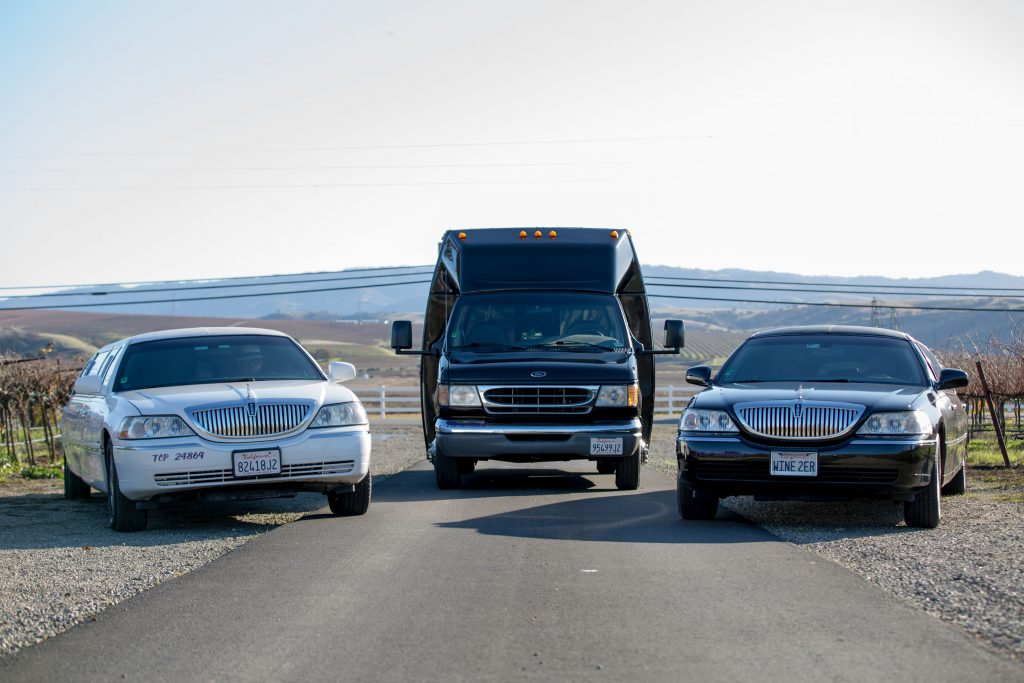 Luxury sedan seating 2-3 passengers averages between $60 and $80 an hour.
SUV that seats up to 6 passengers averages between $70 and $90 an hour.
Stretch limos can seat 8-10 people averages between $75 and $100 per hour.
Regular Passenger Van that seats 10-14 passengers or 10 passengers plus lots of luggage. Averages at ($85-$110/hour)
Limo/ Party Bus that seats up to 14 passengers average at an hourly rate of $100 – $175/ hour.
Please Note: Airports and Pier Service are flat rates.
At All in One Limousine, we try to be as competitive as possible with our prices, while also offering the most value for your money. We guarantee that you will receive the most professional chauffeurs, Clean vehicles, and a genuine commitment to safety and quality. Especially during the COVID-19 pandemic, make sure your transportation service thoroughly explains their cleaning and sanitizing protocols.
Limo Packages
Many occasions permit renting a limo. A limousine package is an easy way for a group to utilize a chauffeur service. Professional transportation service is ideal for airport transportation, concerts, sports events, birthday, brewery, or wine tours. Not to mention a designated driver makes special occasions more enjoyable and much safer.
Many limousine companies have different tiers of package prices that you can select for your event, rather than charging an hourly rate. Typically, as the amenities increase, the price does as well. Some standard packages include:
Prom Limousine Packages: typically include bottled water, sparkling cider, multiple or single-location pick-up, prom drop-off, and transportation home. Prom packages tend to start around $795 and cost as much as $1,600 for a larger Party Bus with extended drop off after prom.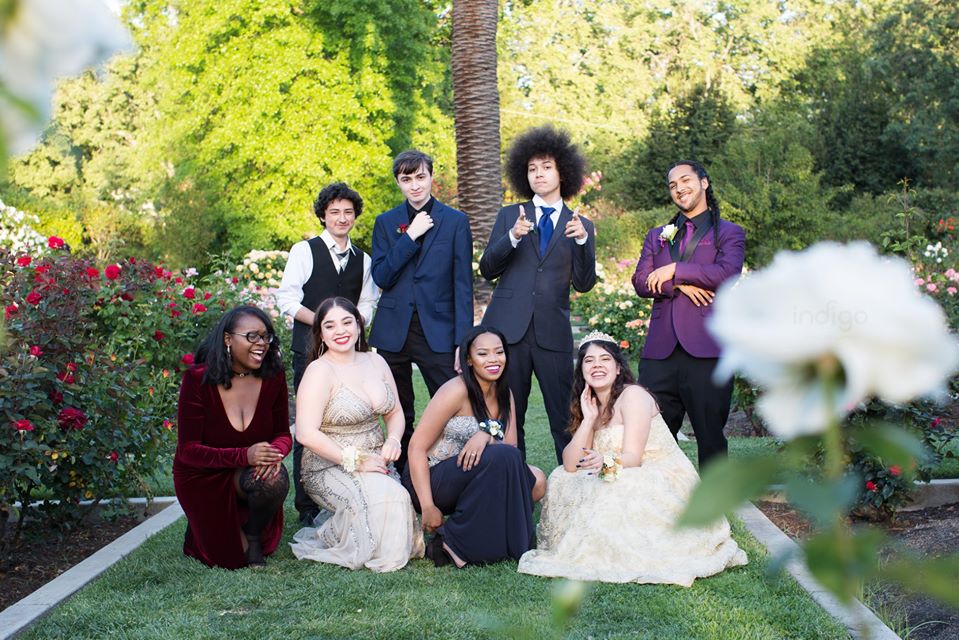 Wedding Limousine Packages: typically include champagne, bottled water, multiple stops, and whisking the happy couple home after their special day. Most couples can expect to spend between $500 and $1,100 on limo services for their wedding day. The average wedding limousine services start at $500. You can add a shuttle van for your guests or another limousine /Party Bus for larger groups.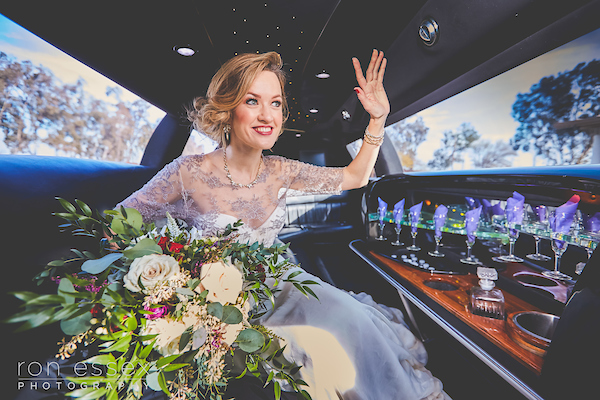 When deciding what company to use, don't just think about price; reputation, safety, and quality should always be factored into your decision.
Date, Time, and Location.
The location of your trip and destination will heavily influence how much you will spend on your rental. Renting a limousine on a weekend or holiday may also increase the cost of your rental. Limousine service is typically in high demand during the weekends, so if you're looking to save some cash, try and reserve your limousine during the week on a non-peak date.
A package will reserve the vehicle for a specified period of time; extra time is usually available if needed during your rental.
Additional costs:
Always inquire with your transportation about any additional charges they may have. These fees are usually added on your rental day and can include administrative fees, special amenities (beverages, snacks), and tips. At All In One Limousine, our quotes are all-inclusive except for the tip, No extra charges for expenses such as taxes or tolls.
Cleaning fees are applicable when excessive cleaning is necessary. For instance, cleaning up a lot of trash, spilled drinks, or glitter will accrue extra charges.
When you book with All In One Limousine, basic cleaning fees are factored into your limo rental price. However, if someone in your party gets too rowdy, expect extra cleaning and damage charges to be added to your final bill. Costs are based on the extent of the time and materials needed for cleaning, as well as any damages. The range is $50-$500, or more if extensive damage is caused. This is outlined in your contract.
At All In One Limousine, our stretch limo and Party Bus packages include complimentary champagne (for groups over 21) or sparkling cider, along with waters and Ice. We can also stock special requests for an added fee, or you can bring your own. You can also drop your beverages off ahead of time if preferred.
Limousine etiquette:
Last but not least, don't forget to tip your driver! Drivers prefer a cash tip, but you can also add the tip to your credit card upon request.
In the U.S., it is customary to tip limousine chauffeurs around 20% of the base fare for airport transfers, point-to-point transportation, or Limo packages. For exceptional service, you may consider tipping more. Tips are discretionary and subject to your satisfaction with the chauffeur. We will always quote you a "Gratuity Range. "
Rental Recap:
Rental packages are typically the most cost-effective deal when split among friends.
Professional Transportation services offer a variety of vehicles and packages.
Remember that additional charges may be accrued at the time of payment for any overtime, cleaning or damages that may have occurred.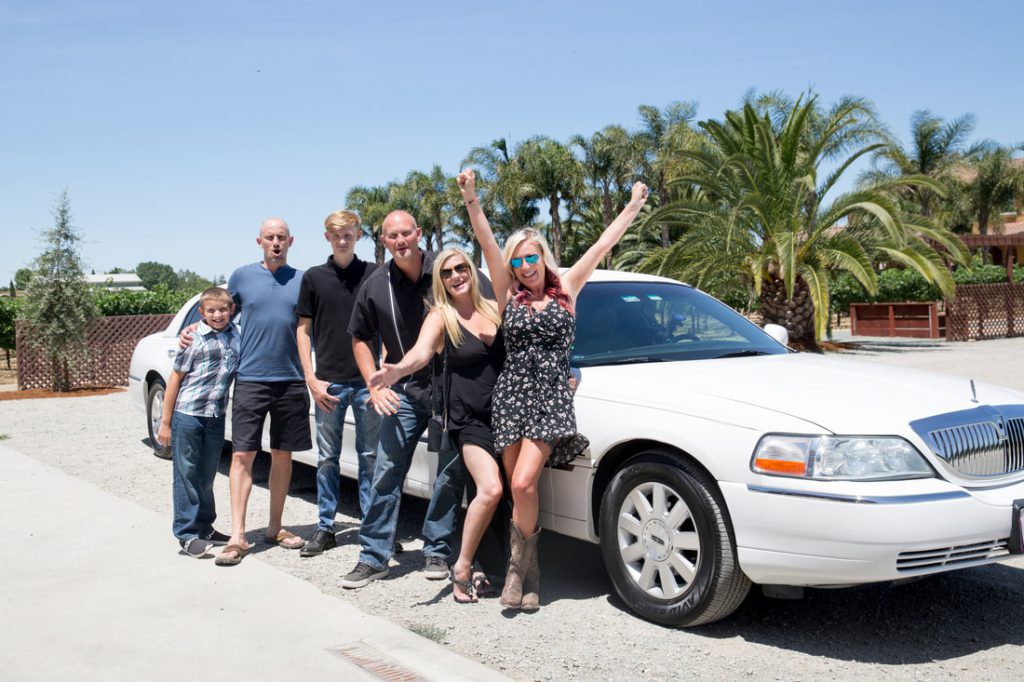 Renting a limo is guaranteed to be a great time, not only is it fun and convenient, but safer and more responsible when drinking & changing locations. Always look for a properly licensed and insured limousine service when choosing your transportation service.
If you're looking for a top-notch limo rental company, All in One Limousine is here to serve you. We offer a variety of limo services, from airport transportation, wine tasting tours, anniversary or birthday celebrations, to group shuttles. Contact us now for a free estimate and consultation. 925-513-4175