Wine Tasting & Tours
Enjoy Scenic California Wine Country And Sample The Best Wines In The Privacy And Luxurious Comfort Of Your Own Custom Limousine.
Wine Tasting and Wine Country Tours
California has become the best wine-producing region of the country, and its wines have always rivaled the finest wines produced anywhere in the world. California wines combine a rich European tradition with a drive for innovation and improvement that's typically American. While once confined primarily to Northern California's famous Napa/Sonoma wine region, California is now literally covered with wineries spanning the length of the state.
From Mendocino and Lake Counties in the north, to Temecula and San Diego Counties in the south, to the Sierra foothills in the east and all the coastal regions in between, California is truly a wine lover's paradise.
We share your passion for wine and specialize in wine country tours. Our professional drivers are knowledgeable about the wineries and the various regions, and will ensure you experience a wine country tour that is just right for you and your individual tastes. There is absolutely no better way to view the scenic California Wine Country and sample the best wines the local vintners have to offer than in the privacy and luxurious comfort of your own custom limousine. So just sit back, relax and enjoy some of the world's finest wines, and let All In One Limousine take care of everything else!
On-Time, Every Time
Contra Costa County Wineries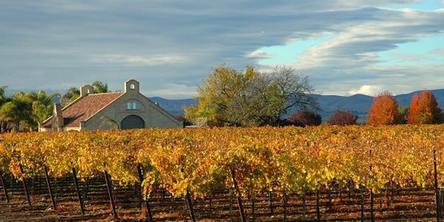 Located between the San Francisco Bay and the Sierra Nevada Mountains lies
Lodi Wine Country
, a region quickly emerging as one of California's most exciting wine destinations. Visitors will find Lodi wine tasting rooms large and small, brand new and decades old.  Although variety is abundant, one constant remains: the Lodi wine experience.  Visitors to Lodi wineries will often find themselves sipping Lodi wine with a fourth-or-fifth generation winemaker, who is passionate about his product.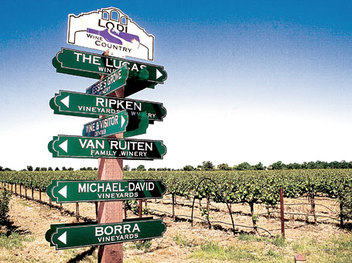 Sonoma County
Sonoma County is the perfect wine country destination for wine enthusiasts, both novice and seasoned alike. With 100+ wineries – from striking castles and garden chateaus to modern lounges and Mediterranean-style villas . Sip award-winning wines while learning about the history of California wine alongside a winemaker, tour a production facility or wine cave, take a tractor tour through the vineyards, peruse the tasting rooms on the historic Sonoma Plaza or enjoy a mountaintop wine tasting. Embrace new and exciting flavors from spirits to micro brews at Sonoma Valley's distilleries and brew houses.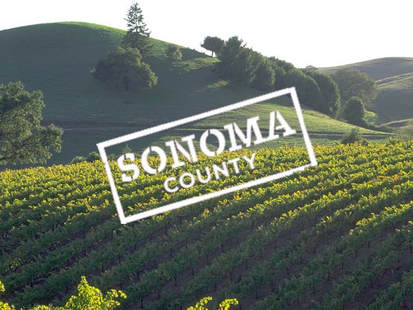 "A Thriving Wine Region in the San Francisco Bay Area"
Less than an hour east of San Francisco, Livermore Valley Wine Country welcomes visitors with a flourish expanse of vineyards, wineries, and wine country experiences. Amid picturesque canyons, ridges and outposts of suburbia, the lush vines and convivial tasting rooms increasingly define the quality of life in the valley. To the delight of residents and visitors alike, the region is enjoying a wine renaissance harking back to the golden years of early California wine history.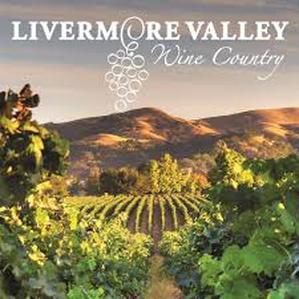 With more than 400 wineries, each with its own unique style, setting and history, Napa Valley offers something for everyone. Enjoy unforgettable wine tastings, stunning views and behind-the-scenes tours of wine cellars and caves. Plus, 95% of our wineries are family-owned and operated, which means nearly every spot will feel like home.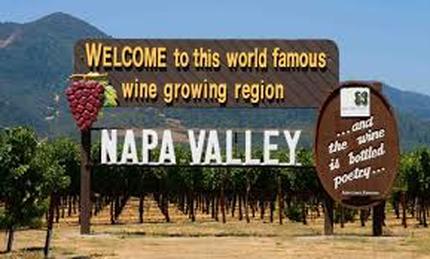 "We hired all in one for our sons senior prom. The bus was amazingly clean and the driver was awesome! Cindy (the owner) walked me through every detail so could feel comfortable knowing our group of teens would be safe going to San Francisco and coming home."
"I give All in One Limousine an easy 5 Star Rating for always following through with each of my bookings with great service and no mistakes. For the past 6 years we have used their survive for weekends away, nightly get always and transport to and from the airport. They have always been on time and extremely friendly. I have recommended Cindy and her staff to many of my friends and she always has come through. Thanks All In One……"
"I have hired All in One Limousines Service numerous times and have always been happy with their service. I've experience four different drivers, all were pleasant, all were on time, the cars were clean, and every trip the drivers knew how to deliver me to my destination. All in One Limousine Service is the only service I trust."