It's 2022 and you may be starting the new year with a smile on your face and a shiny ring on your finger! Congratulations! Let the wedding planning begin!
Even with the past hurdles created by the Covid pandemic, it is still possible to have your dream wedding and enjoy all of the time-honored traditions that come with wedding planning – like shopping for your dress! As this is certainly a once-in-a-lifetime experience, you should not go about this particular "task" without some pre-planning, moral and fashion support (i.e. friends, bridesmaids, and/or mom), AND of course luxury transportation!
Everything about the wedding process should be special and significant for you, and choosing your wedding dress is certainly one of those memorable moments. Before you even think about visiting a single boutique, check out our quick list of "Do's & Don'ts" for wedding dress shopping!
✅ DO begin shopping for your wedding dress at least 8-10 months before your wedding. You might not think you will need that much time, but you may need extra time and visits to shops to find your perfect dress. Plus, you will need time to make any needed alterations.
✅ DO your homework! Browse websites, bridal magazines, social media posts – make it a mission to find the style and design(s) that most interest you. Take along pictures, magazines, or any other info that can help you and your bridal consultant narrow down the perfect dress for your perfect day.
✅ DO make appointments to the bridal stores you want to visit. Most boutiques operate by appointment only; appointments give the store an opportunity to be adequately prepared and staffed for your visit. You will get all the necessary one-on-one attention and help so you can find your perfect wedding dress!
❌ DON'T just "wing it" and show up at a wedding dress boutique without a plan or an appointment. If you don't yet know what you are looking for, then you may end up unnecessarily frustrated and stressed out – PLUS you will have wasted valuable time. Additionally, the store stylists in the store may be too busy to really help.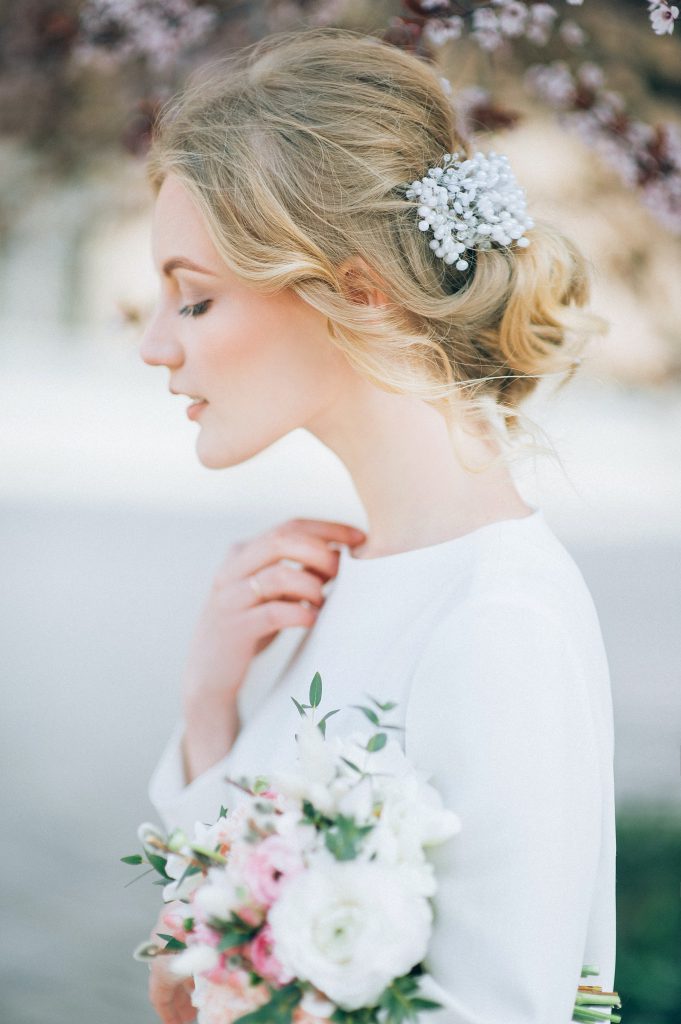 ❌ DON'T go it alone! Even if you don't think you need extra help picking out your dress, the experience may be more special when shared with friends and/or your bridesmaids, and/or family. And you may want those extra "oohs" and "ahhs" when you step out of the dressing room!
✅ DO make it an event – this isn't just any shopping trip, after all! Maybe begin the day with breakfast & mimosas before jetting off to your first appointment. And/or book lunch at an upscale eatery to keep your energy levels going. You can also opt to finish the day with a tasty dinner and cocktails. Make it fun and enjoy your day!
❌ DON'T overbook your day! Most bridal "experts" suggest visiting 2-3 dress shops in a day and that's it. Each stop may last for a few hours, so more than 3 stops will end up overtaxing you AND your guests. 
✅ DO hire All In One Limousine for your special day! You make the plans and we'll handle the driving! All you and your guests have to do is relax in one of our luxury limos while sipping champagne, browsing through bridal magazines, and discussing your wedding dress dreams! 
❌ DON'T drive yourself! This is a special day to find your wedding dress – the last thing you or your guests need is to worry about directions, traffic, and parking. 
All In One Limousine will pick up you and your guests and deliver everyone to each stop – including any extra stops for lunch or dinner – or just drinks & dessert! We offer door-to-door service to ensure that every minute is memorable and free of stress.
For all your wedding plans – from bridal shopping trips to engagement photos, bridal shower, bachelorette party, and finally the BIG DAY – you can count on All In One Limousine to make each event, each minute as memorable and special as possible!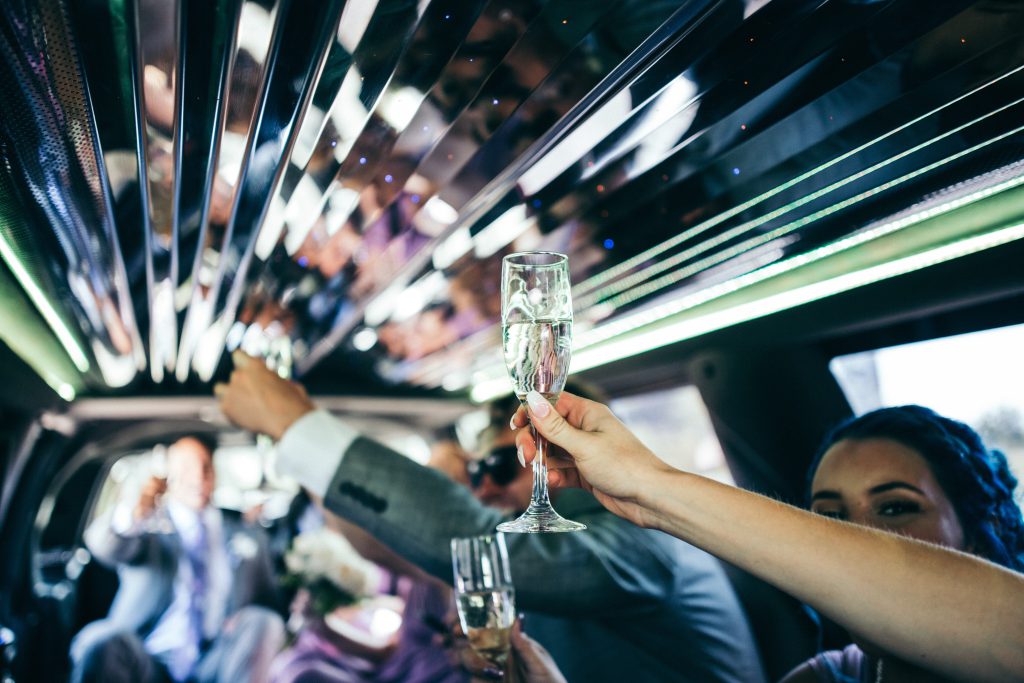 Check out these amazing shops:
👉🏼 San Francisco Area:
Novella Bridal considers itself a premier wedding dress destination; open for appointment only. See their website for more information: www.novellabridal.com.
Bridal Galleria is a full-service boutique & available by appointment. Check them out at www.bridalgalleria.com.
Marina Morrison is an upscale bridal boutique offering custom gowns; available by appointment. See their website: www.marinamorrison.com.
Wild Bride is unique & unconventional for the free-spirited bride. See more information at www.wildbride.us.
👉🏼 Walnut Creek Area:
House of Couture "offers gorgeous, one-of-a-kind wedding gowns;" available by appointment. Find out more at www.thehouseofcouture.com.
Joanna's Bridal Boutique carries a variety of dresses in different styles, fabrics, and shapes for any bride. See more at www.joannasbridalboutique.com.
Irina's Sewing Shop may not seem like a bridal destination, but the store offers custom-designed gowns and veils. Find out more at www.irinasewingshop.com.
👉🏼 Sacramento Area
Grace + White Bridal "curates gowns, veils, and hairpieces from designers around the world" for a unique look & experience. See more at www.graceandwhite.com.
Sparkle Bridal Couture and Gown "is solely dedicated to chic plus size bridal gowns"; by appointment only. See more at www.sparklebridalcouture.com
Call us today to schedule your wedding dress shopping trip!
All In One Limousine
📞 925-513-4175