If you're like me, Thanksgiving is when the fall season really begins to get good. The weather is cooler, the air has gotten crisper in the mornings & evenings, the days are shorter but full of color & beauty in the changing leaves.
But, do you know what I think is the best part? It's knowing that I'm going to be with my friends and/or family.
Like many families, we all have traditions — especially when it comes to food. Do you have a traditional meal for Thanksgiving? For some, "traditional" isn't always the same as everyone else's. Traditional foods for one family may be completely different for another. But tradition is what YOUR family has made it to be. And it's being with family and having these meals that makes it a memorable experience.
When growing up we got together with another Family that moved to California with us. On Thanksgiving, the kids had appetizers of Geno's Pizza Rolls and the adults had escargot! Not a normal tradition by any means — but for us? That WAS the tradition. It wasn't the same without it & I have the fondest memories remembering how unique and special they were.
Of course, we had the famous green bean casserole made with cream of mushroom soup and fried onions on top. We also had turkey (naturally!) ,  peaches stuffed with cream cheese and pineapple, mom's famous carrot dressing, and of course Twice baked potatoes, with extra so Scot to take back home to college. It wouldn't be the same without any of them and I look forward to eating all those wonderful foods again this year. After our Meal we always had a funfilled game of Blackjack played with chips, some of us where Happy winners & some were sore loosers. Thanks giving just wouldnt be the same with out it!!!
I want to share a recipe with you that I love and you may want to include in your Thanksgiving. It's a wonderful addition to any Thanksgiving meal.
Stuffed Peaches:
Peaches from a can (halves), Brick of Cream Cheese, one can of crushed pineapple
Mix together crushed pineapple and a block of cream cheese. Fill the halved peaches with a scoop of mixture and top with a maraschino cherry.
Refrigerate for three hours. This is a great sweet and refreshing complement to the turkey feast!
Perhaps you're hosting a Thanksgiving meal with your family or Friends, this year. Perhaps you have an out-of-town family that will need a ride to your door. At All in One Limousine, we offer airport transportation from the airport to your door or hotel, and it's so easy to schedule. We also offer transportation right back to the airport — and anywhere you want to go — when family time is over.
Maybe Grandma and Grandpa need to get to your house for Turkey Day but don't want to drive? We offer town cars and limousines with top-notch service to pick them up and take them home. This way you're not diverted from preparing your Thanksgiving meal, and everyone can be together, eating, and having a wonderful time instead of worrying about driving or getting family where they need to be.
Enjoying Thanksgiving is all you need to worry about because we've got your car service covered!
Perhaps after Thanksgiving is over, and your family and friends haven't headed back home, you want to take them over to wine country? Hit the road for some wine tasting and gorgeous views of the Livermore, Lodi or Napa valley undergoing its autumn transformation with stunning fall foliage. If they've never been to the Valley in the fall, NOW is the time to get them there. Napa wine tours are happening & they are ready to serve you!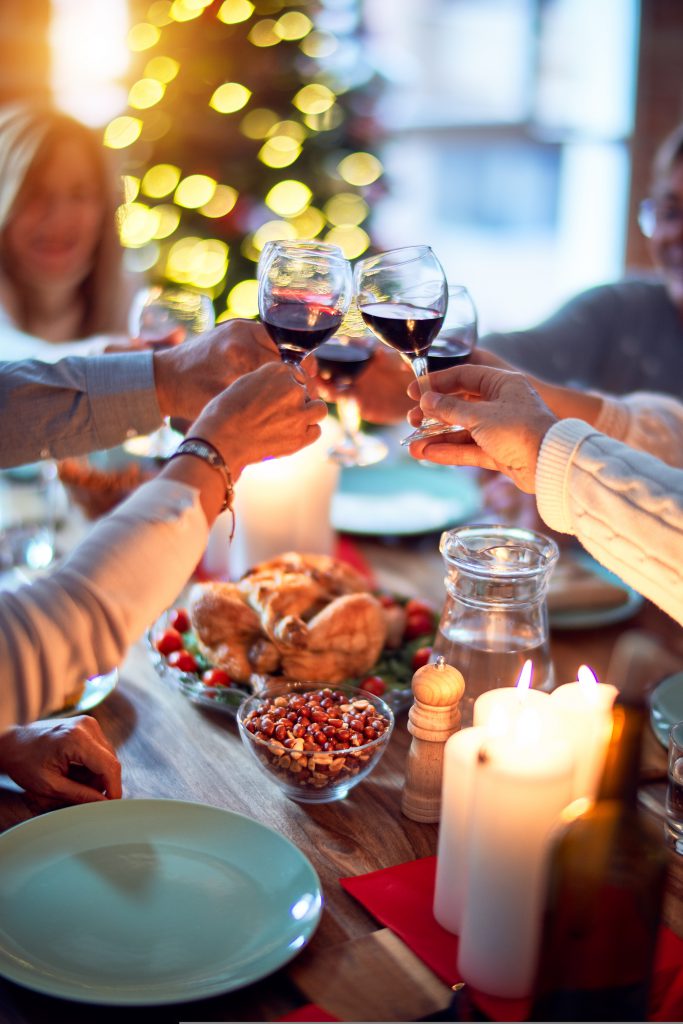 Or maybe your family or friends have a yearning to get away to the San Francisco Bay & do a little Black Friday shopping in the city? If that's the case, we have the perfect transportation service for you. We offer limousine services of all kinds that will make your shopping experience the best it's EVER been.
At All in One Limousine, we offer various packages with various vehicles to satisfy exactly what you're looking for this Thanksgiving season. We have luxurious, perfectly-tailored car service to fit your every need. We are available to make your trip to or from Napa or San Francisco exactly what your family or friends are looking for.
We at All in One Limousine want to wish you & your family a happy and joyous Thanksgiving holiday. We are here to serve you with any transportation needs. Visit www.allinonelimos.com today to see what we have to offer, and book your transportation now!
Before you know it, Thanksgiving will be here. Enjoy the holidays more by letting us serve you, while you relax and enjoy your family with great food, great times, and the chance to make more Thanksgiving memories!