Have you thought about hiring a car service for your business?
We don't just mean limousine service or shuttle service from the airport, or to your next meeting (though that's important too). We're talking about hiring car services for the holidays, for company parties, employee appreciation events, and even end-of-the-year luncheons or dinners!
There are so many ways to add car service into your business for all of your needs. Services that take your business to the next level and make your customers, employees, and business partners alike happy and truly enjoy working with and for you.
Let's go over some examples to give you an idea of how and what you can hire All in One Limousine for your business this fall and winter!
Employee Appreciation:
Employee appreciation is an integral part of every business' success. Showing thankfulness for your employees — and their hard work — is never wasted. Laser Tag is a seriously out-of-this-world fun event. It's not as harsh as paintball but still has the same concept… something everyone can get involved in. Stars Recreation Center in Vacaville has laser tag, bowling, and tons of other fun activities. Food and drink — even special catering — is also an option. Divide people into groups, have several fun rounds of tag and enjoy each other's company. It's a great way to truly connect. And hiring a limousine or even a party bus to get them there is another connecting aspect of truly appreciating your employees!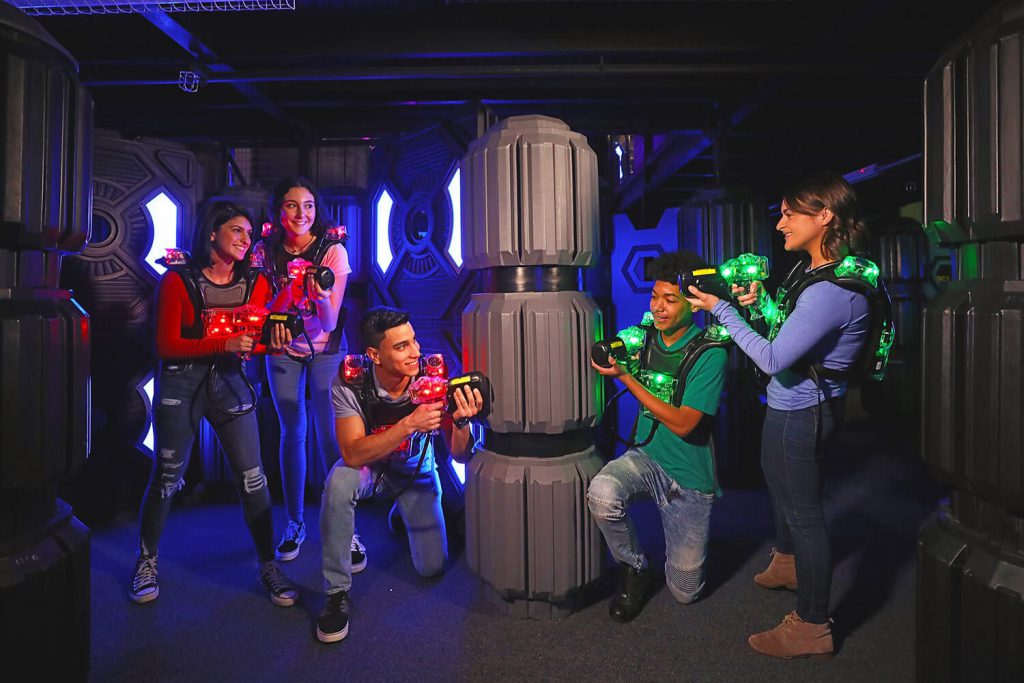 Company Parties:
Company parties are fun events and the sky's the limit on how and where you can have your party. From themed events, or parties at movie theaters, ballrooms, and clubs, another great place for a company party is by playing golf. We're talking about Top Golf! Set stories high in the sky, with private sections for your employees — and food and drink available — this is a fantastic way to let off steam and get the laughter and fun flowing. Top Golf in Roseville or San Jose is such a unique venue. Your company party will be remembered for years to come!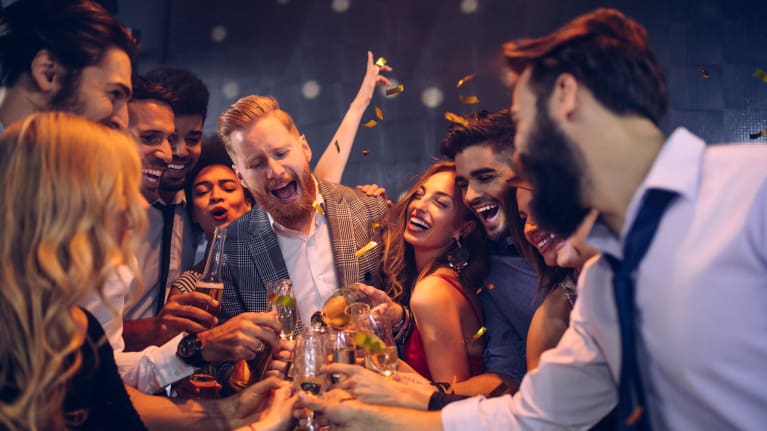 Team Building Events:
Sometimes, getting your company to be the amazing, cohesive, and productive company that you want, means you need to have team-building events. These events can be casual or ornate. From obstacle courses to work-related events. But, sometimes, a good round of Bocci Ball is all it takes to get that competitive (but friendly) edge that you want each of your employees to have within your own company. There's a new place in Livermore called Da Boocery. This place is incredible! Of course Bocce Ball is one of their main activities, but they also offer ax-throwing, footpool, shuffleboard, and cornhole. They also have delicious food! You can have your event catered with a scrumptious meal or small bites. Have your next team-building event here, and let us bring them to this place in style with one of our sleek limousines!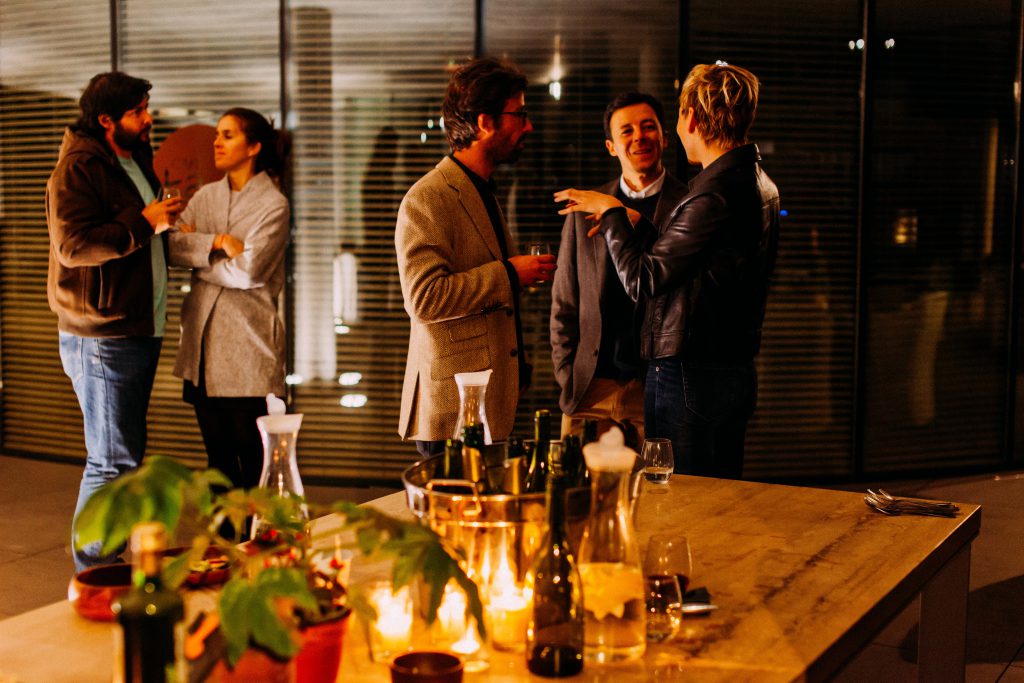 End-of-the-Year Holiday Luncheons/ Dinners:
Of course, the holidays are an essential part of every company's year. Christmas parties will be happening. And regardless of where you have it, even if it's across town, wouldn't it be nice to chauffeur your employees to the best party of the year? From town cars to limousines, we have whatever you need to take your employees to the best Christmas party they've had in years. Take a look at our fleet and see what we offer!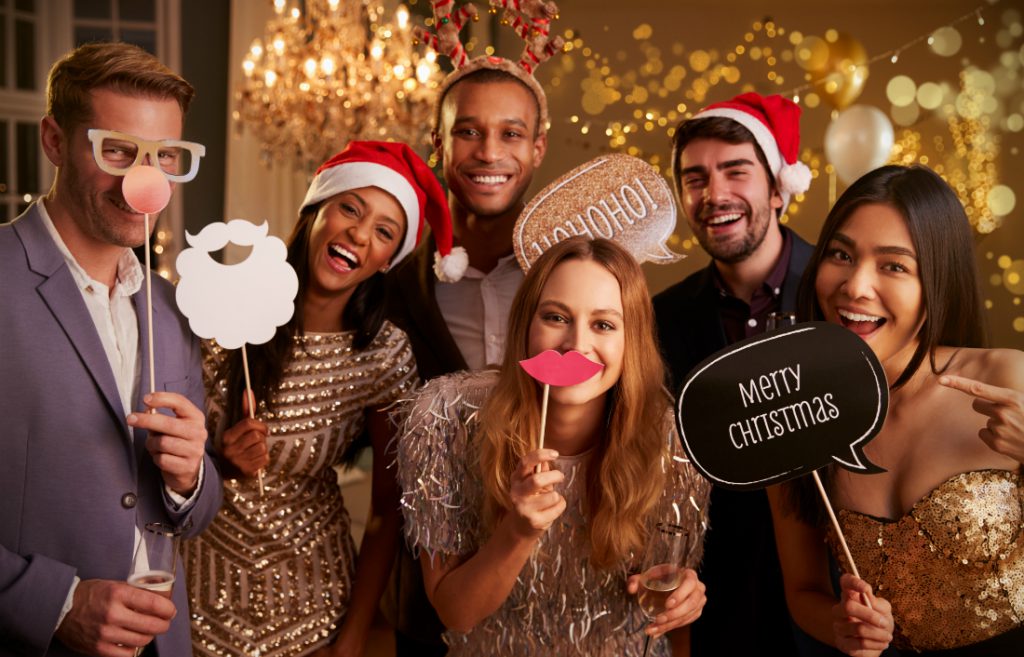 At All in One Limousines, we cater to you. We want you to have exactly what you envision for any of these activities for your business, and we want to do it with finesse and trust. With years of experience and highly rated reviews, we look forward to serving you and all of your chauffeuring needs. Visit our website for more information or call Cindy at 925-513-4175 to get your next employee appreciation, company party, team building event, or holiday party in the books. We can't wait to help you start creating some of the best moments for your company and employees today!